Wyvern Academy Year 6 Open Evening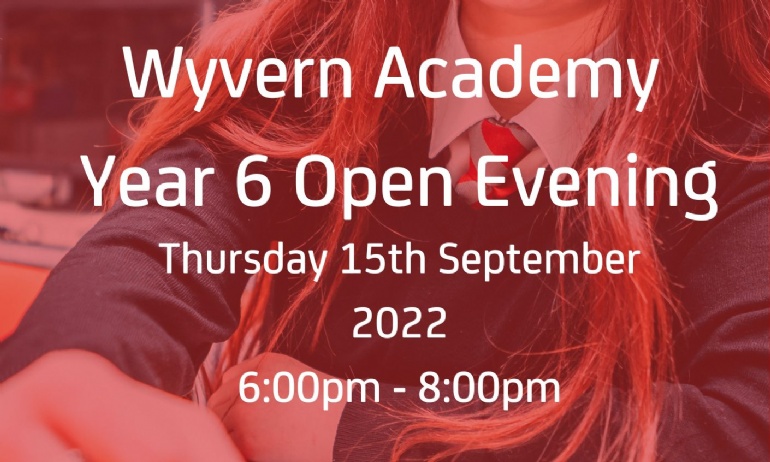 As Headteacher of Wyvern Academy, I would like to invite you to our Year 6 Open Evening, which is taking place on Thursday the 15th of September from 1800 until 2000.
Over the past three years, Wyvern Academy has undergone rapid and sustained improvement in all areas of school provision. The evening will give the time and opportunity for you to experience this by visiting and touring our school site, meeting our staff and students and sampling our school meals.

What makes our school 'great'?

Through our vision of 'Excellence in all that we do', a commitment to ensuring that all children reach and exceed their potential by:
Experiencing the best possible learning during their time at the Academy, through a broad and ambitious curriculum
Creating a safe, secure, and happy learning environment where children can achieve their full potential, both educationally and personally
Providing a diverse range of extra-curricular opportunities and experiences for all of our students to maximise talents and develop creative and social skills

You can see a snapshot of our school provision by accessing our Transition Portal here.
I look forward to seeing you soon.

Yours faithfully,

Mr Owen Inglis
Headteacher