MELISSA Bus visits Wyvern Academy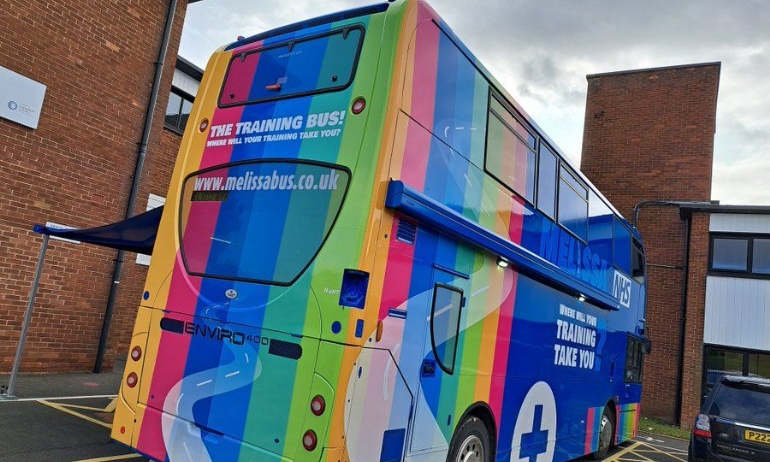 Local students encouraged to consider career in the NHS
Please enter some content for your news st
The double decker MELISSA Bus visited Wyvern Academy, part of Consilium Academies, earlier this month (3rd Oct) as part of a public health engagement activity to promote careers in the NHS.
MELISSA stands for Mobile Educational Learning, Improving Simulation and (patient) Safety Activities and the bus is a new and fun way for healthcare staff to engage with communities across the North East and North Cumbria. On board the bus is everything from a clinical and control room to the latest simulation equipment and a range of educational tools.
The MELISSA Bus is a partnership between the North East Simulation Network, I Can Prevent Delirium, NHSE Education North East Faculty of Patient Safety and the Find Your Place in the North East and North Cumbria campaign.
The bus sparked lots of interesting conversations as Wyvern students learnt about career opportunities in the NHS. Healthcare workers from the County Durham and Darlington NHS Foundation Trust came to speak to the students including some from Acute and Community nursing, Pathology and Financial Services.
Mr Owen Inglis, Headteacher at Wyvern Academy said:
"It was great to have the MELISSA bus visit Wyvern and I know our students took a lot away from the visit. It's brilliant for young people to start thinking about their futures and I know many of them found it really interesting to hear about all the different careers the NHS can offer."