Students
Our Careers Coordinator is Miss Longstaff.
She is based in the Opportunity Zone, in Tech 5
Her job is to help pupils find out about their options for the future and make decisions. She also organises visits to colleges and universities as well as arranging Careers events in school.
You can just pop in to see her at break and lunchtime or drop her an email at Jodie.longstaff@consilium-at.com
You will learn about Careers through
work done in Personal Development lessons and Vision and Values

STEM (Science, Technology, Maths and Engineering) activities and competitions

activities provided by employers and other agencies

work linking careers to the different subjects you study

themed events eg. Careers evening and WOW (World of Work) and College days

work done on your Experience passport
We have four core themes
The world of work- learning about local employment opportunities, employers and the workplace

Personal awareness - understanding personal strengths and where they could lead

Careers education - learning about post-16 pathways including apprenticeships

Advice and guidance - delivered impartially to support decision making
The National Qualification Framework details the different levels of qualifications and where they might lead: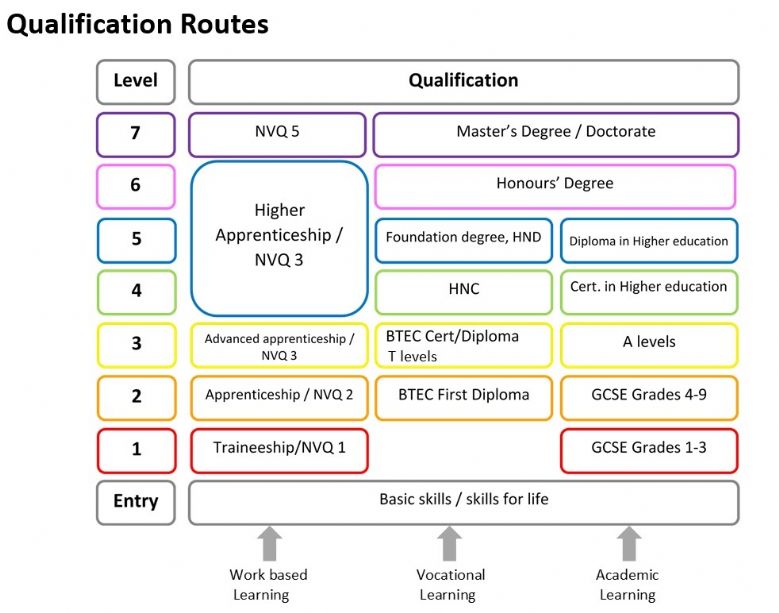 Careers Evening
This year our Careers evening happened on Wednesday 18th January 2023 from 6pm to 7.30pm in the Main Hall. This was an opportunity for you and your parents/carers to talk to staff at local colleges and apprenticeship providers and start to make plans.
Dates of local events are added to our careers calendar regularly.
Career Tools
Skillsometer - For each card, click the smiley face that reflects how you feel about that statement. At the end of this quiz you will see suggested careers that fit people with the same likes and dislikes as you. You can click the links to find out more, including what you could earn.
Careerometer - Type the name of a career that interests you to find out what you could earn, whether there will be more jobs in future and how many people are due to retire in the next few years. This allows you to see how many jobs are likely to be available in the future.
The Buzz Quiz - What animal are you?
In just a few minutes, this fun quiz can help you:
Discover your strengths and what makes you tick

Understand how others may see you

Explore subject choices and jobs that could suit you
For further research, try:
Post 16 Education & Training providers
How to write your first CV
It can seem difficult to write your first cv, especially if you don't have any experience through part time work.
You should already have started your cv in PSHCE this year, but that is only the start. Your cv needs keeping up to date, with part time work, new qualifications and experiences.
You can also tweak it to fit specific jobs you are applying for so keep an electronic copy somewhere safe and follow these simple hints.
Target Careers has a great guide to help you write your first CV here.