Vision & Values Timetable
Our daily 15 minute Vision and Values timetable in tutor groups provides more opportunities for Personal Development. Timetables and the focus of the sessions can be found below.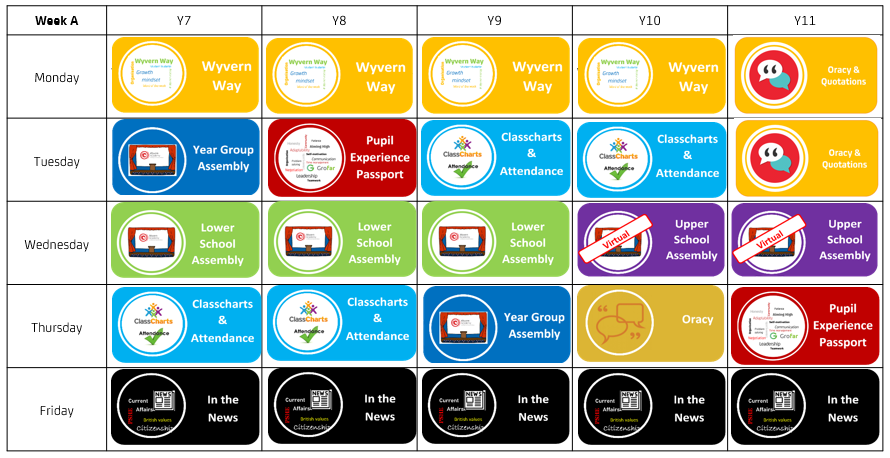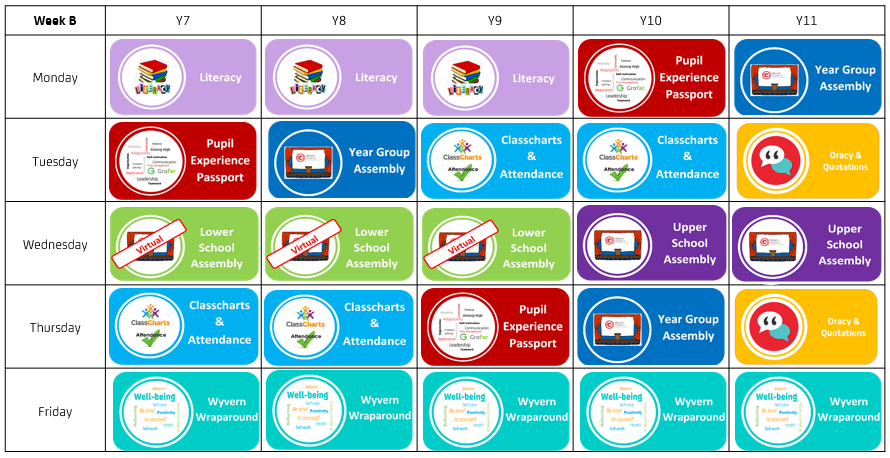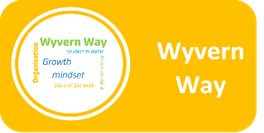 Wyvern Way embraces many aspects of 'Excellence in all that we do". This time is used for inspirational / motivational quotes linked to developing a Growth Mindset, Word of the Week, sharing upcoming student events, communication from our Student Leadership team, embedding standard operating procedures and the concept of being a professional learner. There will be opportunities to explore the nine protected characteristics, cultural capital and the Trust mission and values.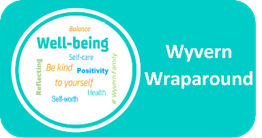 Wyvern Wraparound dedicates time to signpost our wellbeing resources and provision to our students. Linking with our current PSHE offer (Personal Development lessons), this time will highlight information for in-school, local and national offers for mental health, healthy lifestyles and wellbeing support.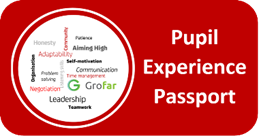 Our Experience Passport is the concept that ties together a large part of our Personal Development offer. It allows extra-curricular activities to be logged (clubs, trips, in school activities and House System competitions). The physical booklet outlines the core and enhanced offers and provides students a place to keep a hand written log. This log should then be used by the students to record their experiences on GROFAR. This will mean that a personal record is created for each student linking experiences to transferable skills that they are developing over time. These records can then be used to prepare for interviews, complete applications and construct a C.V. as student move towards post-16 education.
ICT room allocations are part of the Personal Development timetable.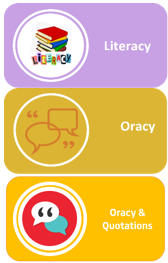 Supporting our literacy initiative featured within the main timetable across all subjects, these allocations are used for the development and consolidation of literacy and oracy skills. There is a focus on quotations which will be of benefit for GCSE English Literature.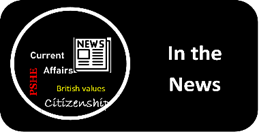 Creating an opportunity to focus on a current news story with meaningful and relevant links to British Values and Citizenship. The resources will inform about local, national and international news with the aim to encourage students to discuss, debate and form opinions whilst teaching students about respect, tolerance and the celebration of differences.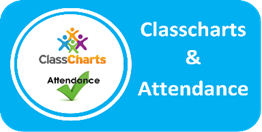 An opportunity to promote 'Excellence in all we do' through attendance and our 'Climate for Learning' system. Students should use their planners to track attendance and behaviour. It is also an opportunity for tutors to sign planners and maintain this method of home / school communication.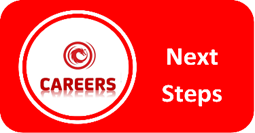 For Y11, post-16 opportunities. A variety of activities including assemblies, resources and guest speakers with a view of providing Y11 with a huge variety of up-to-date information and support in preparation for their next-steps.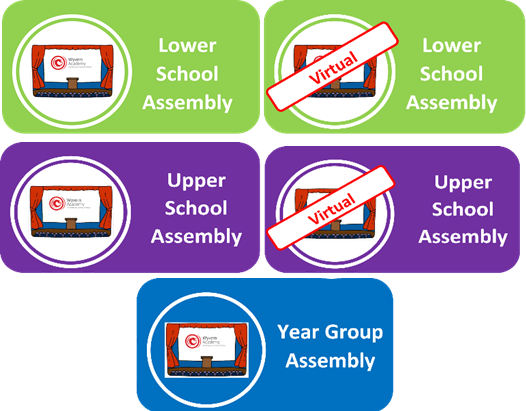 Our assemblies provide an opportunity to establish a strong sense of community by reinforcing our Vision & Values.
The year group assemblies tackle issues or deal with important events that occur in the life of our school along with celebrating successes and supporting the Trust core values.
Lower and Upper School assemblies are mapped to both national and international 'Special Weeks / Days' or charities events throughout the calendar year e.g. Remembrance Day, International Women's Day, National Careers week, Comic Relief. They also allow for celebration assemblies for our 'Wyvern Wonders' and 'House System' rewards.